Living Water Coral-Mine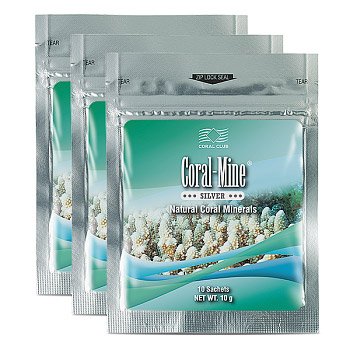 More
Water is the basis of human life, health, energy and longevity depend on its quality. It is a nutrient solvent, cleanses the body from toxins. With its lack, a person is experiencing oxygen starvation.
Full life depends on water quality. It used to be thought that living and dead water happens only in fairy tales. In fact, on the island of Okinawa white coral Sango grows, which has several advantages for restoring and maintaining human health.
First of all, Coral-Mine living water maintains the acid-base pH equilibrium, changes its structure, memory, surface tension, and also the redox potential of ORP.
Living water has a structure close to the extracellular fluid in the human body. Water enriched with minerals and calcium in the ionic form is absorbed faster by the body. With its constant use, the body is restored, mood improves, energy appears, blood pressure returns to normal.
Signs of dehydration:
Feeling of thirst.
Reduced sweating.
Frequent constipation.
Dark circles under the eyes.
Dizziness.
Headache.
Dry skin and hair.
Increased temperature.
No energy and strength.
Stones, sand, salt in the kidneys and gall bladder.
Diabetes, etc.
When drinking water from Coral-Mine, you will notice how your weight starts to melt, your immunity is restored, your blood sugar levels return to normal, your kidneys and liver function as a watch, the endocrine system returns to normal. There will be headaches and dizziness, as well as stress. The aging process will slow down.
Coral water is needed by the future mother, they will forget what toxicosis and edema during pregnancy are.
Coral-Mine recommendations
One bag of sachet without opening to drop in 1.5 liters of water (the amount of water can be reduced or increased by 2 times). Water is desirable to take bottled, or from under the filter.
Do not boil a bag of corals, and do not throw in sparkling water!
Today, about a million Japanese, as well as residents from 32 countries around the world, drink living water from Coral-Mine.
Answers to frequently asked questions
Can I always drink water with Coral-Mine and how does it affect the body?
Water with Coral-Mine can be drunk constantly, as a bag of coral enriches the water with macro and microelements, calcium in the ionic form. It maintains acid-base balance in the body, changes the structure of water. If you constantly drink this water, the risk of diseases of the cardiovascular and digestive systems will decrease.
Will I be able to lose weight if I drink water daily from Coral Mine?
Yes, you can lose weight by starting to drink water from the Coral Mine. But first, it is necessary to find out the cause of the excess or missing weight? These can be hormonal disorders, stress, unbalanced diet, unwillingness to play sports, etc.
For a result, consult your personal adviser who will select a weight reduction and correction program for you.
Tell me, if you start to drink products of the Coral Club, will there be an addiction of the organism?
Now let's speculate together, do you eat every day? Is food addictive? You can eat some food, some not. So, the products of the Coral Club is a vegetable food, which is necessary to obtain the missing trace elements with regular food.
I heard that water with Coral-Mine lowers blood pressure, is this true?
Yes, good question. Water with Coral-Mine actually lowers blood pressure. Again, it is necessary to identify the causes. The most effective way is an integrated approach, through the concept of health.
Your personal consultant
To get advice, please register.
After registration you will be contacted by a personal consultant who will answer all questions.
Upon registration, you will receive a club card number to purchase products with a 20% discount.
If you are already registered at Coral Club, please contact your referrer.
Registration
Independent Distributor Coral Club
Elena Nedogibchenko



E-mail:

nosovka@incoral.com


Phone:

+380965954578


Site:

nosovka.incoral.com